Author Archive: Lisa Nichols
Lisa is a freelance writer, website content strategist and marketing and PR strategy consultant. Lisa also authors the syndicated rose city journal blog.
Posts from the blog appear on newspaper websites across the country.
Publication credits include essays, features, commentary and non-fiction for: Chicago Sun-Times, Cincy Chic Magazine, Community Press Newspapers, Credit Union Business Magazine, Pique Fashion Magazine, Stories for Shorty: A Collection of Recollections from the Jockey Club 1982-88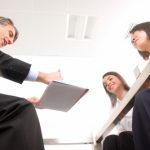 IT support or IT management professionals should consider a career in the insurance industry. Insurance companies and insurance agencies have jobs available for Web developers, network systems, technology management and other IT support specialists. There's never been a better time to find an IT support or management job in insurance.