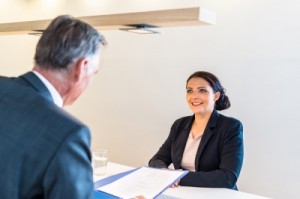 While the opportunity to ask questions at the end of an interview is so common a practice that it's nearly expected, very few candidates actually take advantage of the chance. Don't make this mistake! Asking questions can not only help you determine if this role is indeed for you, it also helps the interviewer get a better sense of your career objectives and your level of interest in the position.
The kinds of questions you should ask largely depend on how the interview unfolds however; here are a few areas to get you started.
1 – Learn about the position.
What kinds of projects will I be working on?
What does success in this role look like? What kinds of personal achievements translate into success within the company?
How could I best contribute to the department/the company?
2 – Learn about the company.
Can you give me some insight into company culture?
What do you enjoy the most about working here?
Does the company offer any additional training or career improvement courses?
3 – Learn about the interview process.
What is the next step? When do you expect to make a decision?
Photo provided by Free Digital Photos
Related articles
Category: IT / Tech Career and Employment Advice