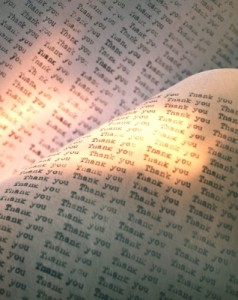 Recent studies suggest as many as 50% of candidates do not send a Thank You note after being interviewed. While this is a missed opportunity on their part, use this number to your advantage. Give yourself the edge over other candidates by promptly sending a Thank You note after being interviewed.
Whether you choose to send an email or a written letter, your Thank You note should remind the interviewer why you're the top candidate for the job. Reiterate why you want the job, why you're qualified for the position and how you'll solve the employer's problem. Use the following outline to craft your Thank You note.
Network Administrator, Software Development, Project Manager – Search for your next IT job by field! 
Example Thank You Note
Email Subject: Thank You – (Name of Job Position) 
Dear (interviewer's name),
First paragraph: Thank the interviewer for taking the time to meet with you.
Second Paragraph: Recap some of the conversational highlights.
Third Paragraph: Explain how interested you are in the position. Reiterate why you are the right candidate for the position in a few words – be succinct.
Last Paragraph: Thank the interviewer for their time.  Close your note by mentioning how your look forward to hearing from them.
Sincerely,
Your Name
Name
Email
Phone Number
LinkedIn URL
A Few More Tip
Send your Thank You note as soon as possible – no later than 24 hours after your interview (sooner if you prefer snail mail).
Send a note to each person sitting in on your interview
Collect business cards from each interviewer. Be mindful of spelling and titles when completing your Thank You notes
Image courtesy of www.freedigitalphotos.net
Category: IT / Tech Career and Employment Advice