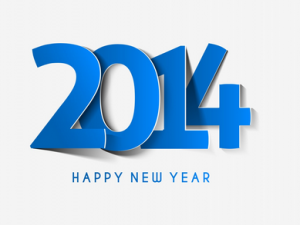 Have you resolved to make 2014 your best year yet? Start the year off right by breathing new life into your job search.
Update Your Resume
The beginning of a new year is a great time to review your resume to ensure all information is current and appropriate. An updated resume will allow you to quickly jump on new job opportunities while the competition spends their time revamping their recent achievements.
 Network Administrator, Software Development, Project Manager: Search for your next IT job by field! 
When reviewing your resume, consider the following:
Has your title or role changed?
What did you accomplishments this year?
Can you add any new skills or relevant classes/courses to your resume?
Are your references current? Is their contact information up-to-date?
Update Your LinkedIn Profile
While updating your resume, don't forget to update your LinkedIn profile. If your information is current, then take this opportunity to spice up your LinkedIn headline and summary.
Calling all Quality Assurance Engineers, Mobile Developers, and Software Engineers:  Find Your Next Great IT Job! 
Volunteer and Learn a New Skill
Are you looking to improve your resume? While your job description may not change dramatically from year-to-year, your skills and experience can vary greatly. Make a commitment to improve yourself while helping others by volunteering your time.
If you're interested in learning a new skill, there is an abundance of websites that can teach you valuable skills (such as coding and new languages) online for free. Stay tuned for a comprehensive list of online courses in next week's blog post.
Related articles
Category: IT / Tech Career and Employment Advice